Self Ordering Kiosk in San Diego
Self Ordering Kiosk for Restaurants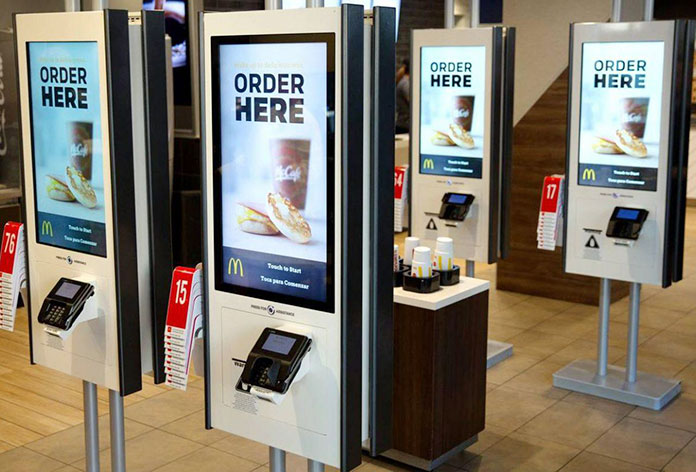 The way restaurants operate and function is continuously changing due to automation and technology. Self-Ordering Kiosks, which are integrated with the restaurant's POS system, are rapidly transforming the way orders are placed at high-traffic quick-service restaurants in San Diego.
Customers can place orders directly at the self-ordering kiosk, which can be used as a self-service food ordering system during this COVID-19 period. Customers can choose from the whole menu at the kiosk, which is a small free-standing physical structure. Without the involvement of a cashier or server, orders are placed straight at the Restaurant POS.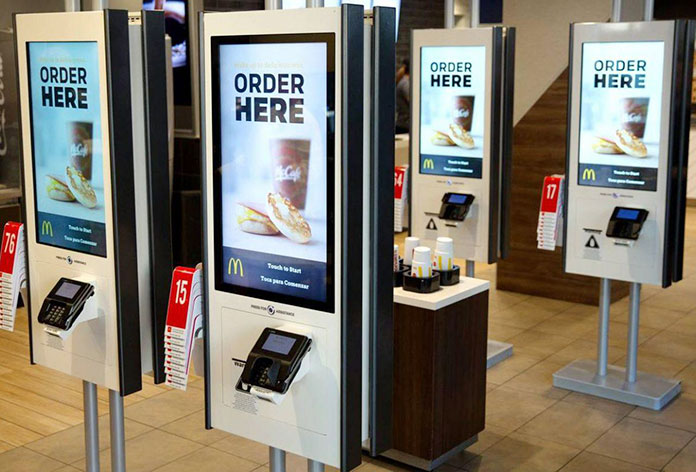 Features of Our Kiosk Systems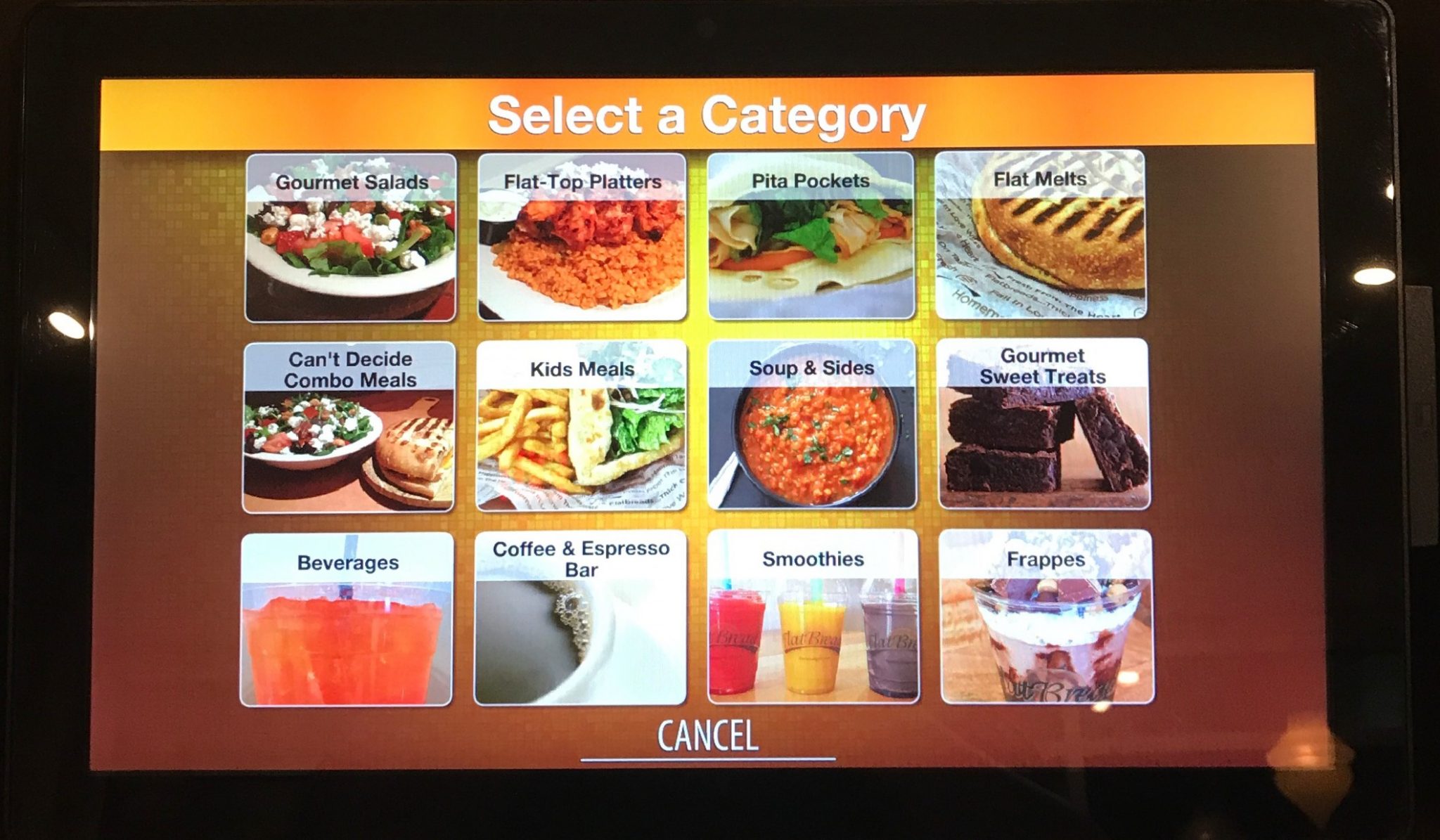 Include a kiosk-specific menu to make order processing even easier from our Self Ordering Kiosk. This solution includes configurable order type prompts, allowing you to easily distinguish between options such as to-go and dine-in orders. Installing a self-ordering kiosk decreases the order time and lets people place their orders swiftly, even during busy hours.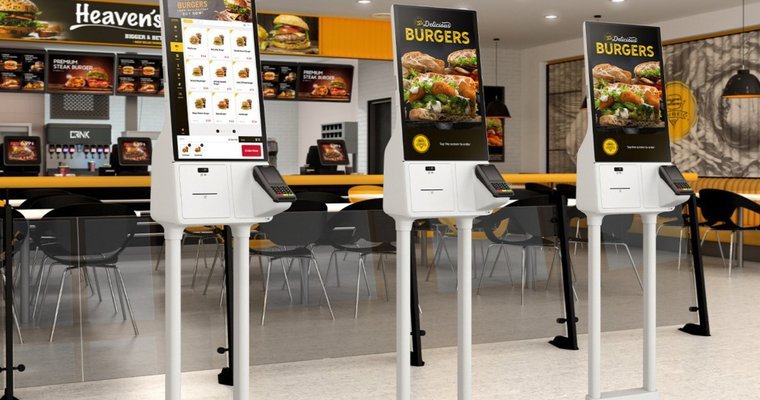 Efficiency, Accuracy, and Service
Our Self Ordering Kiosk is a modern reimagining of our's traditional kiosk service. Our Self Ordering Kiosk offers a completely clear and engaging self-service experience, thanks to significant changes to the user experience.
Our Self Ordering Kiosk in San Diego is designed to improve checkout efficiency and accuracy, reducing wait times, reducing waste due to order errors, freeing your personnel to focus on more important activities, and immersing your customers in a fully-branded experience.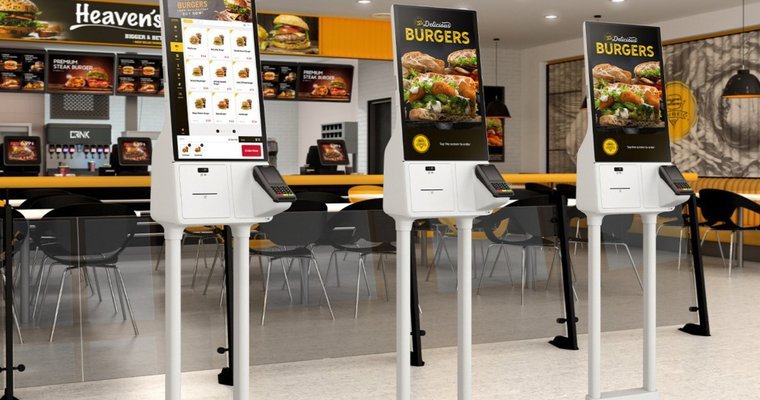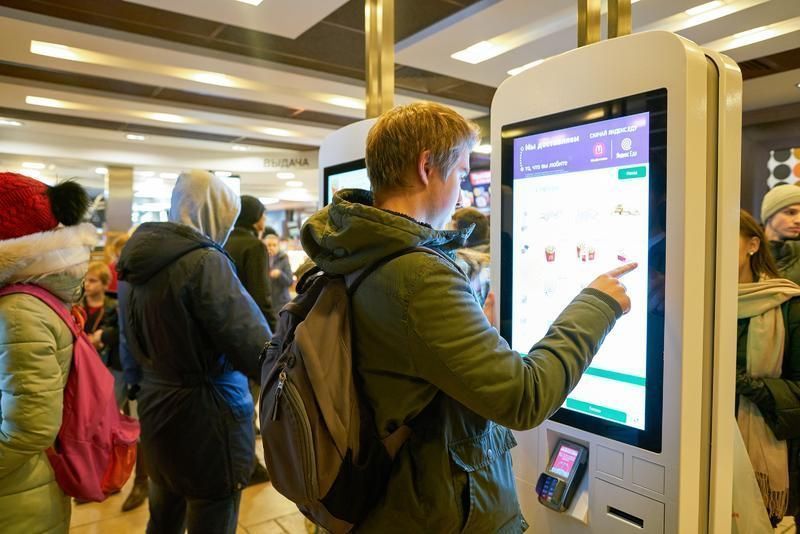 We offer a Kiosk that has a stunning and intuitive user interface. Not only does this result in a positive customer experience and rapid ordering, but the solution's branding capabilities also enable visual-forward possibilities for branded messaging and promos. Custom background pictures, videos, full-size product photographs, branded fonts and colors, and more are all available to use.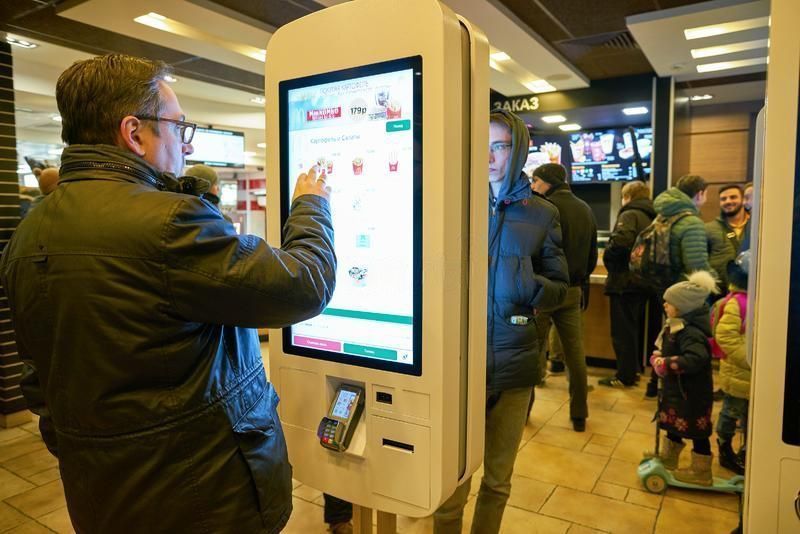 Our Self-ordering Kiosk in San Diego allows you to capture important information for your operations, such as call name, call number, buzzer number, table stand number, and other identifiers. With this solution, you'll be able to fill orders quickly and efficiently.
Customers can place orders at their own speed using a self-service meal ordering system. It allows them to go over the menu items they've chosen and place the order through different marketing channels.
When you have a configurable menu, kiosks come in useful. Customers can customize their dish to their liking and double-check the accuracy before paying and submitting their order on our self-ordering Kiosk which can be easily accessed by our Restaurant POS.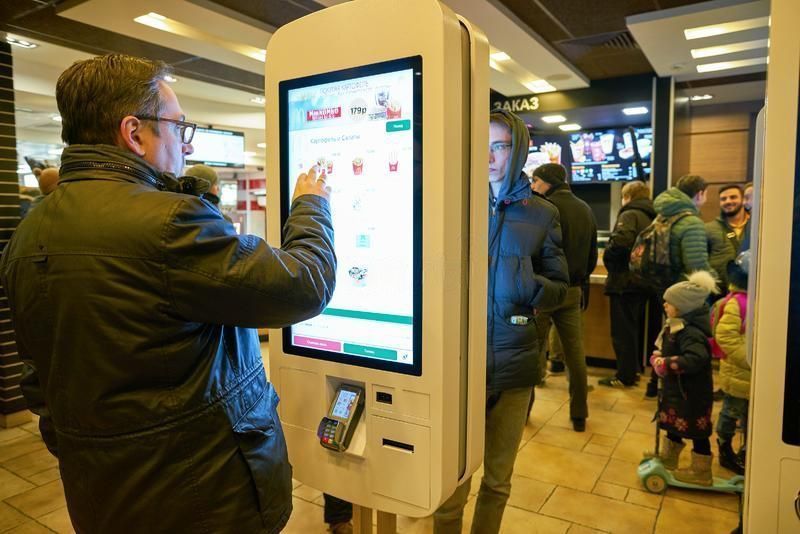 Benefits of Self Ordering Kiosk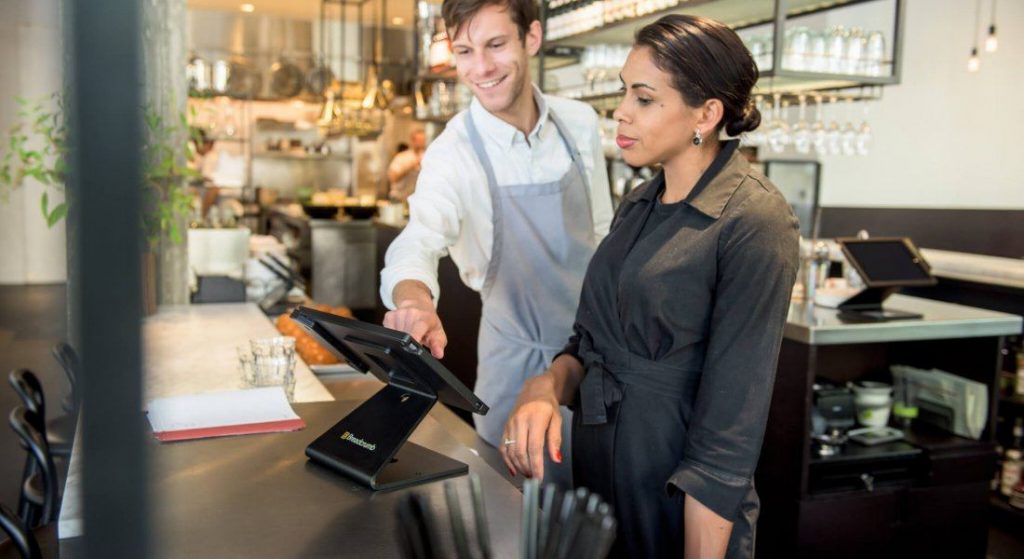 Self-ordering kiosks in San Diego are ideal for fast food restaurants, quick service restaurants, and casual dining establishments with heavy foot traffic.
 Reduced Ordering Time

 Reduced Labor Cost

 Ensures Order Accuracy

 Helps In Targeted Upselling

 Improves Customer Satisfaction
Self-ordering kiosks have a lot to offer. They make it easier for your customers to place an online order by providing the full menu at their fingertips.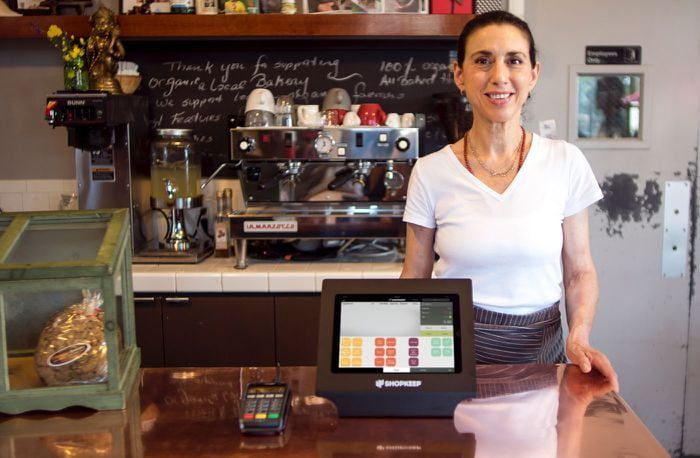 Our Restaurant POS is available in multiple languages. Including English, Spanish, Korean, Chinese, Vietnamese, Japanese, Thai, French, and Hindi.
This works really well with bilingual employees; menus are changed to the preferred language of employee based on their login credentials.
Kitchen and thermal printers can also print in single or dual languages, which will provide ease for bi-lingual employees.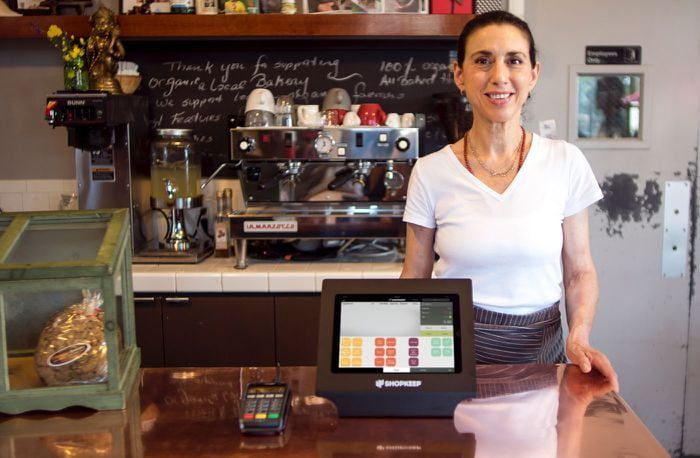 Schedule a call now to

Get Demo

of our POS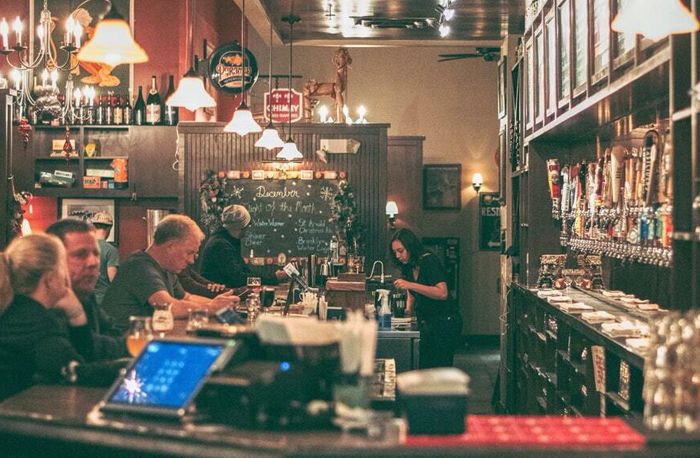 We help you to find the right point-of-sale solution for your business.
By listening to your needs, our knowledgable team of Point of Sale Experts will recommend the right solution for your needs. We work with the leading manufacturers to offer a range of tailored solutions for our customers and provide an unmatched level of serviceability across North America enabling us to support you anywhere your business goes as you continue to grow.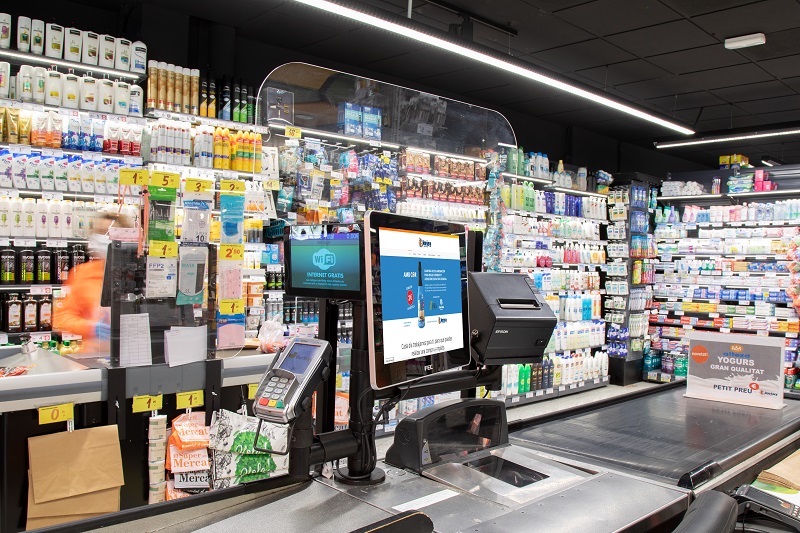 Competitive pricing and features that will beat our competitors, even with the free Restaurant POS offers.
The software can be configured for many verticals such as restaurants, retail, and for other businesses.
It has advanced features, As businesses grow, customers will never outgrow our software.
Direct

credit card

integration to many platforms.
24/7 U.S.-based

support.
Experience a live customized demo, get answers to your specific questions, and find out why Red River POS is the right choice for your business.
All your questions answered to make sure you have all the information you need
No commitment whatsoever
A brief conversation to discuss your restaurant's challenges, reporting needs, and how your team uses technology to increase sales, build your brand and connect with customers.